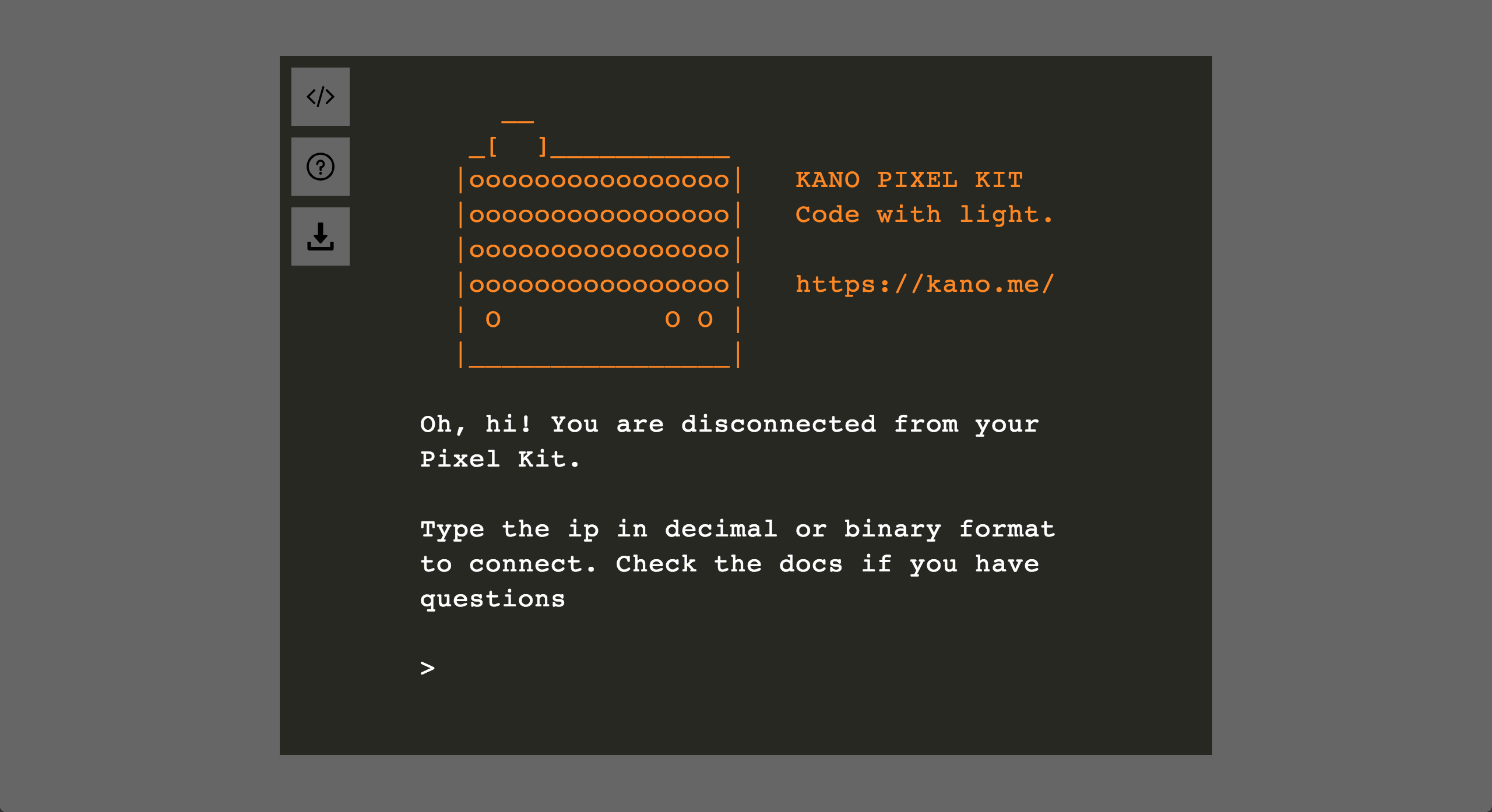 Pixel32 is a MicroPython application running on Kano Pixel Kit that allows it to be programmed on the browser (no extra software required).
Try it live here. Make sure to have Pixel32 Flashed on your Pixel Kit by following this Instructable. Or visit the Github repository for installation instructions, features and other technical details!
There are a few tutorials to help you get started and a list of documentation to guide you through if you have questions.